The motorcycle industry is facing the challenges of the impending prohibition of fossil fuels. DOFA introduces 5000w Electric Motorcycles that have the solution to the mentioned challenge. Electric motorcycles are identical to traditional motorcycles, but electric motorcycles mechanically differ from them because traditional motorcycles use fuel, whereas electric motorcycles use a rechargeable battery to supply electric current to the motor, which transforms it into mechanical energy to allow the motorcycle to move.
Electric motorcycle certainly benefits from the combination of high power and quick torque. The speed of a high-speed electric motorcycle depends on the power of the motor that is installed in it. There are different types of electric motorcycles of different speeds and with wide ranges of 3000W,8000W, and 1000W, in the mold of traditional street bikes, as well as more adventurous e-motorcycles than traditional scooters.
5000w Electric Motorcycle-RZ
The DOFA employed a 5000W motor in RZ with a 72V80AH rechargeable battery to increase the speed. It looks dynamic because of its styling, which is similar to the Kawasaki Ninja ZX10R. The noisy internal combustion engines are replaced with quiet electric motors and fashionable, athletic designs. It offers a smooth, rapid, and gearless experience.
Why 5000w electric motorcycle is popular?
Electric bikes are one of the trendiest and easiest modes of transportation and are growing in popularity. Being able to travel farther and more quickly than a typical motorcycle is one of the main attractions of electric motorcycles. The most popular e-bike is the RZ 5000w electric motorcycle. Its design is one of the numerous factors contributing to its popularity.
The 5000w RZ electric motorcycle's design is an evolution of the Kawasaki Ninja. With its 5000W DC brushless hub motor, one is guaranteed to have more than enough power to enjoy themselves without experiencing anxiety. It has a top-notch speaker that pairs with a smartphone using Bluetooth. The double disc CBS brake system, one of the most effective braking systems, especially for novice riders, is another factor in the success of 5000w electric motorcycles. Its LED Daytime Running Light and dazzling headlights are its most significant features.
How fast a 5000w electric motorcycle can go?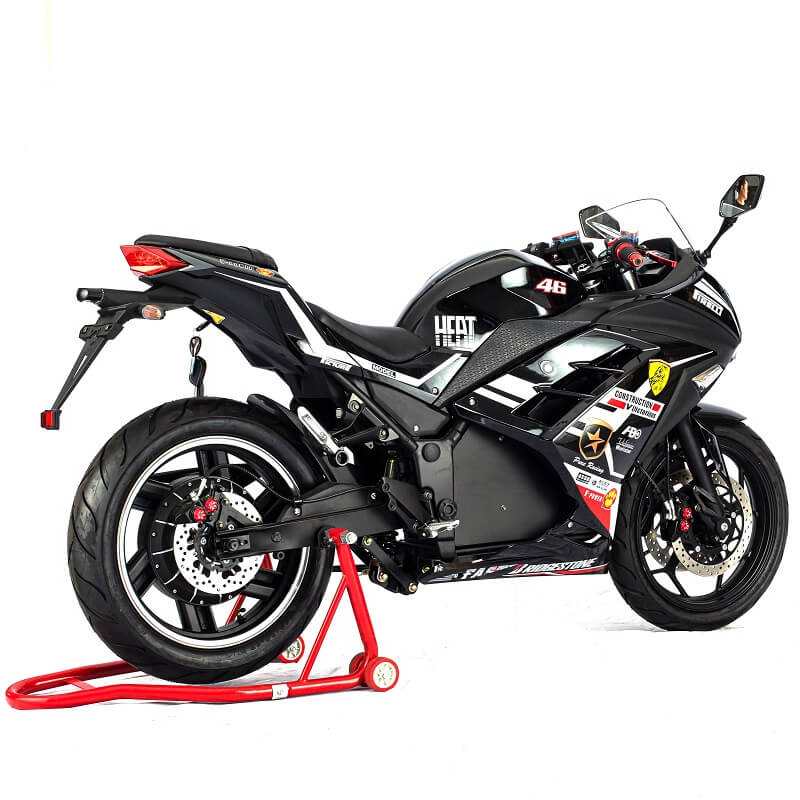 The fastest electric bike on the roads right now may be a 5000w model. However, it won't be long until e-bikes with 8000 and 10,000-watt motors are the norm. You can go at a speed of 60 miles per hour (100 kilometers per hour) on an electrically driven bike. Even a 4-wheeler traveling at 60 mph is regarded as fast. Riders appreciate the thrill of speed, but the delight and excitement that a swift electric bike offers risk safety.
The motor's output and the size of the batteries affect the maximum speed. Since electric motors deliver all of their torque directly from a standstill, acceleration occurs quickly. To give you an idea, the quickest electric motorcycle has a maximum speed of 218 mph and only needs 2.2 seconds to go from 0 to 60 mph. With a 72V80Ah battery, the 5000W electric motorcycle has a top speed of 100 km/h.
People tend to have a variety of assumptions regarding motorcycle speed, ranging from super-duper fast, anticipating that everyone will be zipping around at 60+ mph, to not-at-all-quick, and sort of worthless. In actuality, the majority of e-bikes are made to assist in attaining and maintaining faster speeds rather than being developed for high speeds.
How far a 5000w electric motorcycle can run?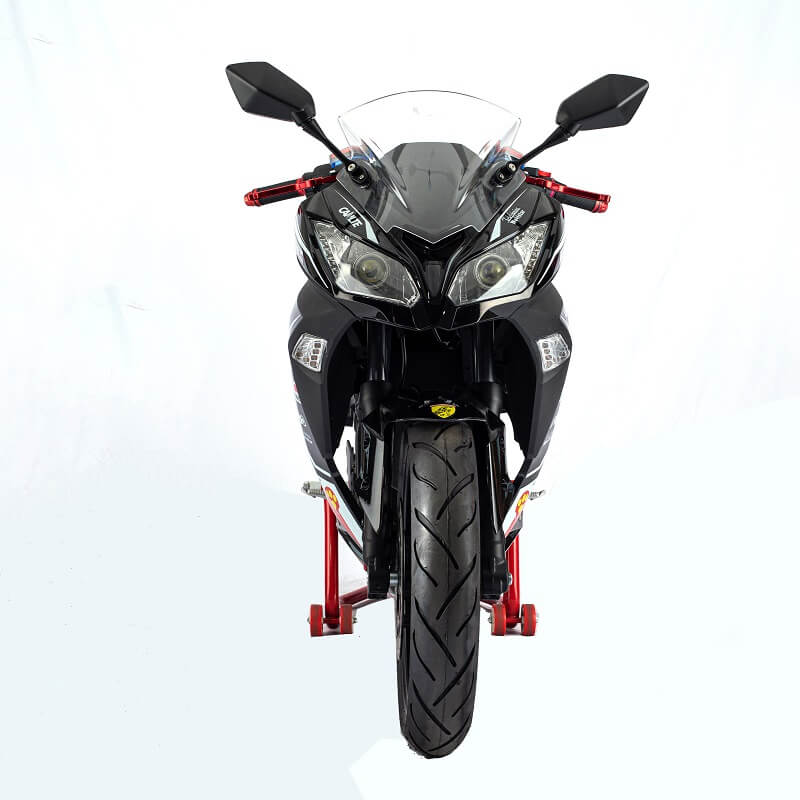 The distance an electric motorcycle can cover on a single charge is referred to as its range. How far you can go depends on the size of the battery and the terrain you'll be riding on. The distance you can ride on a single battery charge is essentially what an electric motorcycle's range means. Most electric motorbikes can travel between 20 and 100 kilometers on average. The precise range will always be based on a variety of variables. The better the battery, the longer an e-motorbike can go without recharging. In addition, a number of external factors affect the riding range.
On a single charge, a 5000w electric motorbike can travel 80 km. The weight of the rider, the surface, and the size of the bike's battery will all have an impact.
Is the 5000w electric motorcycle safe?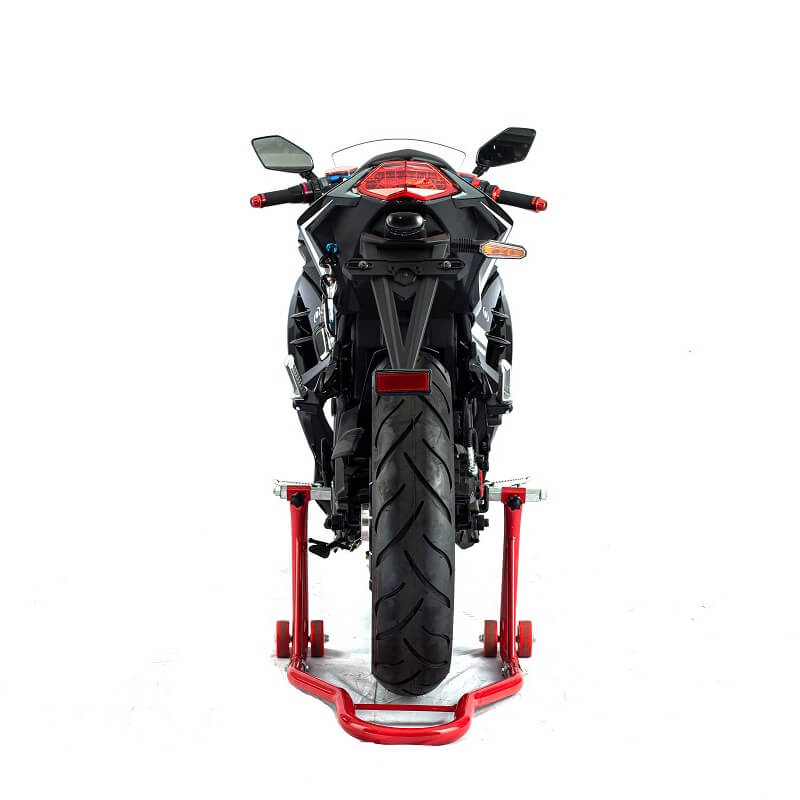 Fossil fuels are being phased out as the world transitions to electric technologies. Similarly, this is true with motorbikes. You may assume that advancing technology would result in excellent safety. This is regrettably not always the case. Adult electric motorbikes are thought to be the next step in motorcycle development. They provide all the excitement of a motor trip without the drawbacks of a carbon impact.
But it doesn't mean there aren't some drawbacks. These eco-friendly motorcycles have undoubtedly had years to evolve, but there are still some drawbacks. Are they safe? is the actual query. Any safety issues with an electric motorbike may deter potential buyers because operating a motorcycle is already riskier than operating a car.
When a rider fantasizes about riding the fastest electric motorcycle ever made, safety is a top priority. Numerous incidents using e-motorbikes are recorded every year, increasing the data on e-motorbike accidents. More motorcyclists than drivers have died in traffic incidents.
Before stepping foot in any high-power vehicle, we advise you to make a reasonable investment in your health by purchasing some quality motorcycle protection gear. Electric motorcycle classes and legislation are created to avoid harmful practices when riding fast, powerful e-motorcycles like a 5000-watt electric bike.
How to order the 5000w electric motorcycle from DOFA?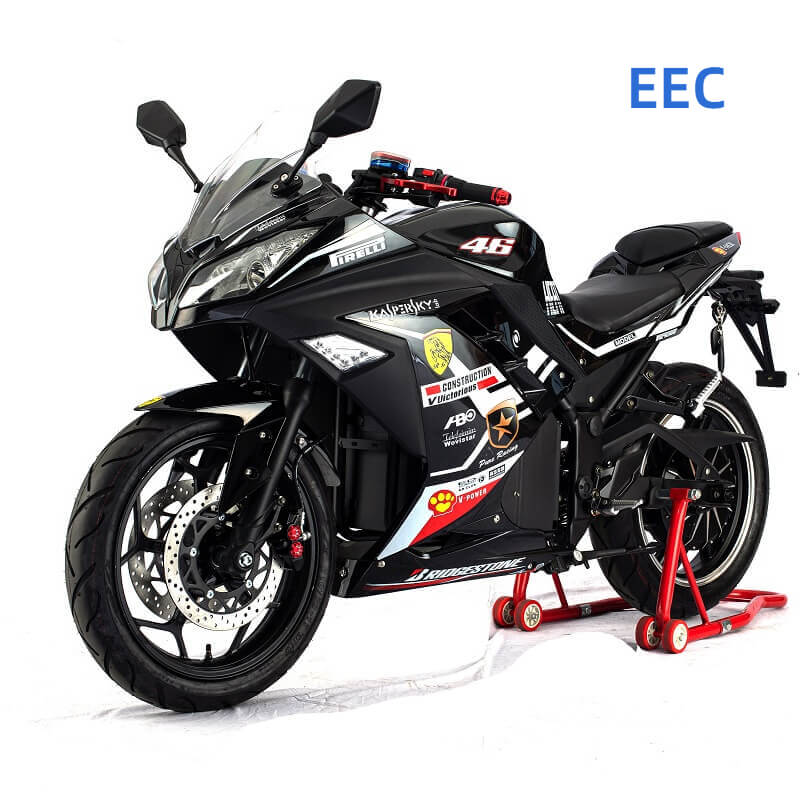 We (DOFA) are a electric motorcycle factory with an integrated trading business that focuses primarily on R&D and producing premium e-motorcycles and e-moped. Send an email request with your specifications if you want to buy the 5000w electric motorbike.
We will discuss the sample order's specifics with you. Once the order has been confirmed, manufacturing will begin in accordance with your specifications. When we get the items from the factory, we'll inspect their functionality and appearance. After verifying that they are accurate, we will ship the electric motorcycles to you and provide you with the tracking information.
You may also be interested in 3000w electric motorcycle and 10000w electric motorcycle.
50 SETS is the minimum order quantity (40HQ). The Certification for a 5000w electric motorcycle is EEC(e-Mark L3e). Depending on the needs of the customer, it can be colored. Delivery of the order is possible in 25 DAYS. Its export packaging includes a 7-layer paper box and an iron frame. Contact us for inquiry!